Are you looking for the best Valentines day gifts for your husband? Don't have any idea on what to get or buy for your husband for Valentine's day?
Well, the list below will help you choose the best Valentine's day gift for your husband. All you have to do is to choose a great gift, wrap it nicely for him, and don't forget to always add a surprise. 🙂
Now, start with one of these sections:
Best Valentines day gifts for your husband
Sexy and romantic Valentine's day gifts for your husband
Inexpensive and creative DIY Valentine's day gifts for your husband
Best Valentines day gifts for your husband
1. Our Bucket List Adventures: A Journal for Couples
Every husband loves creating new memories with his wife. And this bucket list journal will help him to create and experience new things with you!
Infact, it's a gift that will bring more fun and excitement to your relationship on Valentine's Day, and beyond.
It includes 115 unique bucket list ideas for couples, sections to journal your new experiences, add a photo and questions to discuss together.
2. Funny Husband Hubby Gift Shirt With Saying Best Friend Lover T-Shirt
For the wife with a humorous husband, this t-shirt will be a fun gift this Valentine's Day. The shirt reads, "Husband, Best Friend, Human Heater, Lover, Partner, Spider Remover, Teammate, Finder of All Things Lost."
Your husband can wear it around the house or show it off to his buddy's. Either way, you'll both be happy you got it.
It's also available in multiple colors.
3. Questions for Couples: 469 Thought-Provoking Conversation Starters for Connecting, Building Trust, and Rekindling Intimacy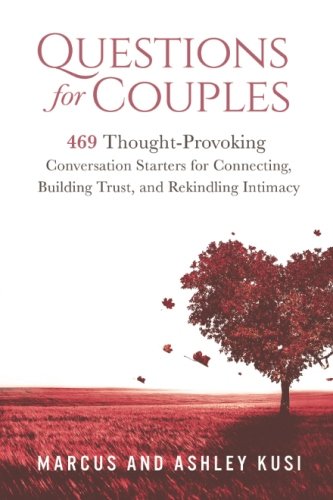 Do you want to spend your Valentines Day evening having deeper, meaningful and intimate conversations with your hubby?
If yes, then suprise your husband with this book of 469 engaging conversation starters for couples.
4. I Love You Ceramic Travel Mug
For a simple and useful gift, buy your spouse a cute and sweet "I Love You" mug. He can take it with him to work or use it on the morning commute.
If you don't have a particularly large budget, this is a wonderful reminder that he will appreciate whenever he uses it.
This luxurious watch is made of natural materials throughout. Made of bamboo, the watch includes a genuine cow leather strap and quartz detail.
This watch is an all-around great accessory for your hubby this Valentine's, as it is useful, cute, and unique.
"I received this watch as a gift from Ashley last year. And to be honest, l loved it. It's very stylish, elegant, and unique. You will not go wrong with it." – Marcus
6. Our Love Story Journal: 138 Questions and Prompts for Couples to Complete Together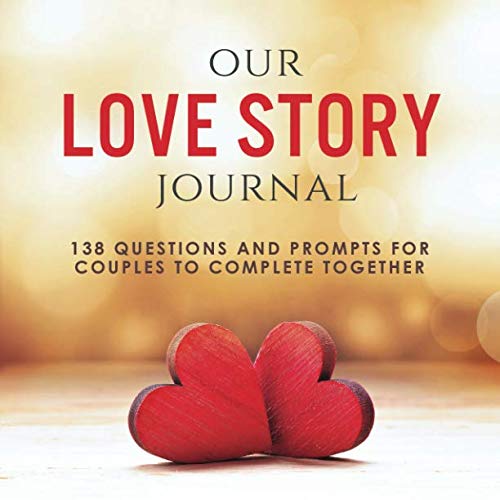 A journal that will take you down memory lane and help you mark your future memories, this journal is a great gift that the two of you can cherish.
Your love story is unique and beautiful, so write it in words to remember fondly and to look back on every Valentine's day.
7. Urban Black and Gold Fountain Pen
This luxurious, medium point fountain pen comes complete with its stainless steel nib, curved design, and lacquered finish.
Its unique shape allows for top-notch durability and optimal writing for both left and right-hand writers. The kit comes with cleaning materials, 4 ink cartridges and a separate bottle of ink.
This gift is great for the businessman to have at his desk, or in his office.
8. Papercraft 3D Pop Up Greeting Card
Much like the previous card on this list, this 3D cut-out card shouts "I Love You" in a straightforward, simple way.
Why bother with expensive gifts when all you want to say is how much you care? Jot your thoughts, and give the gift of love in this unforgettable card!
9. People Socks
In many States, February could mean more snow and frigid weather. Gift People Socks to your hubby to keep him warm when you're away.
People Socks are cushioned throughout with a reinforced heel and toe and stretchy arch for a perfect and comfy fit to last you through the entire day.
10. Hammer Anvil Genuine Leather Wallet
Give your hubby a minimalist pocket wallet this Valentine's day.
The wallet is ultra-thin for easy use and transportation, and the quality is excellent. Made of genuine leather, this wallet is all your husband needs for all his monetary needs.
For the wife with a scruffy husband, you'll be just as happy as he is to have this beard oil and leave-in conditioner.
No more scratchy kisses with this bad boy. The oil softens and naturally tames the beard and mustache, making the hair more manageable. No more sandpaper kisses.
12. Love in the Hand Greeting Card
This sweet little Valentine's day card truly bursts with love for your sweetie. This is a one-of-a-kind gift card that says I love you in a more personal way.
Write in your thoughts and pour out your love to make a gift turned into a keepsake.
If this is your first valentines day gift for your husband, you will not go wrong with this beautiful card.
A good luck charm that symbolizes the purest form of love, these unique plants from Japanese folklore comes with a heart-shaped bottle as a reminder that love is alive and growing.
A beautiful and romantic gift for your husband, this is something that both of you will cherish always.
Give your hard-working hubby a smooth and soothing shower set to wash his worries away. Burt's Bees is a leading brand in chapstick, lotions and the like.
Made with real beeswax for a natural and healthy clean, Burt's Bees body wash, hand salve and shaving cream can clean even the toughest skin your husband has to offer.
15. Love Notes From Me to You: A Fun and Personalized Book With Prompts to Fill Out
Want to surprise your hubby with a personalized gift he will cherish forever?
Then buy this "what I love about you" book, answer all the prompts with your own words and gift it to your husband.
16. Classic Moleskine Notebook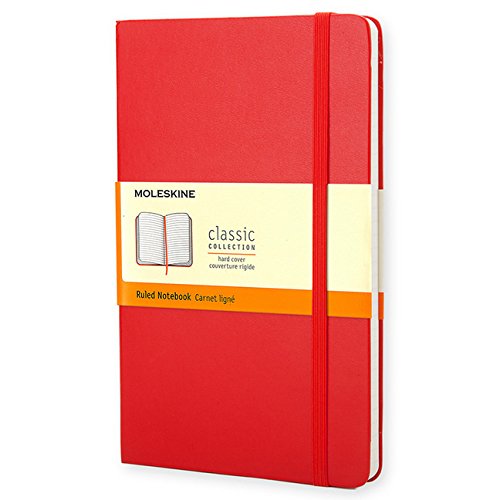 All sexiness aside, this simple gift is great for your wordsmith husband.
This hardcover journal is pocket-sized for easy access and transportation. A classic style ruled notebook is a sweet and simple gift for the thoughtful husband.
17. Gentleman Jon Deluxe Wet Shave Kit
This kit comes complete with a vintage shaving dish and brush, but at a much more agreeable price.
It also comes with a shave stand, toiletry bag, and shaving soap. Now, your husband can shave in style.
18. The Wine Bible
Written by wine connoisseur, Karen MacNeil, this lively and fun Best Seller has all you need to know about the history and creation of all wine.
If you and your husband want to know all about wine (or seem like you do), this is the best way to sound wine-savvy and sophisticated.
19. The Beer Bible
Is wine a bit too fancy for you? Then grab this other informative-about-alcohol book for your husband this Valentine's day.
He will learn everything there is to know about beer from the words of Jeff Alworth, a leading man in the global craft beer movement. No matter your purpose for the book, this is something both you and your hubby can enjoy.
No matter your purpose for the book, this is something both you and your hubby can enjoy.
20. Northern Brewer Homebrewing Starter Set
A great addition for your beer-loving husband is this home brewing kit. This way he can try his hand at mixing different flavors and joining the movement of home brewing.
Get your husband this fun activity that you can both enjoy and spend time learning a new skill together.
21. Will It Fly?: How to Test Your Next Business Idea
This book will make an excellent valentine's day present for the husband who is an entrepreneur at heart.
He will never rush into business ventures again with this informative book. In other words, it will help him make a better decision on whether to pursue a business idea or not.
Also, it might just give him the motivation to turn his dreams into reality especially if your hubby has a dream of starting his own business or just wants to improve his business. The perfect Valentine's day gift for your entrepreneur.
This classic shaving soap, to be paired with the traditional brush and mug, is the perfect valentine's day gift for him – and a subtle hint to tell your lumberjack it's time to shave.
Just like grandpa used, this Henry Cavendish soap is made with shea butter and coconut oil for a cleaner, smoother and healthier shave.
This premium, stainless steel bar set is all you need for an in-home event. Make all your cocktails and spritzers with this great gift that is sure to impress him.
Your husband can make up to 10 drinks at a time so he can spend less time behind the bar and more time mingling with your guests. Now, you and your hubby can entertain to your heart's content.
Sexy and romantic Valentine's day gifts for your husband
Though this is something that you wear, this is definitely a gift for him to enjoy.
This sweet little lace is comfortable enough for normal sleepwear, but still sexy enough for the special nights too.
2. Women's Crotchless Lace Thong
Spice it up this Valentine's day and make him hot for you with these inspiring little lacies.
Whether you're newlyweds just starting the fire or you're a couple looking to rekindle the flames, these are sure to make you feel sexy.
Plus you will have some fun together without all the obstacles that traditional panties have. Hail to the V-day!
3. Double Lock Steel Police Handcuffs
Needless to say, these aren't for the faint of heart.
Professional-grade steel handcuffs, this gift will bring your Valentine's day celebration with your policeman to a whole new level.
No other words necessary, you and your lover can imagine the rest…
A.k.a., a blindfold to go perfectly with your panties and handcuffs.
A silky-smooth sleeping mask for you, but a blindfold for the nights of not-so-much-sleeping (wink, wink). Use with your police-grade handcuffs for a night of ultimate pleasure.
This sexy twist on the game of Truth or Dare is sure to be a fun activity for you and your spouse – in or out of the bedroom.
You don't need a special occasion to play this little game. Pull it out (the game, we mean) whenever you and your spouse are feeling especially romantic or raunchy.
These fun little boxers may be his to wear, but they are yours to enjoy.
These boxers say "love" all over them (literally). What cozier way to say I love you then on comfy underwear for your hubby?
7. Sex Checks
Money is sexy, right? Well, it is with these sex checks that will never go void. The checks include gentle prompts if you need help or empty checks for the adventurous at heart.
Write-ins are included so you both receive as much as you give. This is the gift that keeps on giving even after the holiday is over.
8. ALLureLove Women's Lingerie Open Cup Crotchless One-piece Teddy
ALLureLove's Lingerie is by far the most daring item on the list (we save the best for last).
This little teddy doesn't leave much to the imagination, but it leaves everything out and easily accessible for a night he will remember.
Cap off your Valentines day celebration with this seductive teddy.
9. Semi-Sheer Babydoll Lingerie
This oh-so-sexy little number says Valentine's day in a more intimate way.
Lace here and there, sheer everywhere; this babydoll lingerie is just the thing to make your hubby go wild. Plus it's available in different colors.
Pair with handcuffs and blindfold for an extra kick to your evening.
Inexpensive and creative DIY Valentine's day gifts for your husband
1. Write him a love letter.
Our favorite DIY gift idea is a love letter.
If you don't know where to start, learn how to write a romantic love letter to your husband today.
2. A gift basket
Create a gift basket of his favorite items or items you think he will love. Check out these stocking stuffers for husbands for ideas.
You can also add some homemade gifts like cookies, chocolate, candies, etc.
Want more?
For more creative, unique, and amazing DIY gift ideas that you can easily do yourself, click here.
It is our DIY gift ideas board on Pinterest. Your husband will love them.
Final thoughts
Whether you're a couple that enjoys simple and small gifts, one who loves any excuse to be elaborate, or a couple that likes to spice things up in the bedroom, this list has just the thing for you.
We hope this Valentine's day gifts list will help you with the plans you have for your hubby. Enjoy each other this Valentine's Day, the most romantic holiday of the year.
Happy Valentines Day.
Your turn
What is the best Valentine's day gift you have given to your husband?
Image courtesy Jarmoluk
Related:
Best Valentines Day Gifts for Your Wife
Best 52 Christmas Gifts for Married Couples
Best 30 Anniversary Gifts for Parents
69 Thought-provoking Questions for Couples
101+ Fun Things for Couples to Do Together