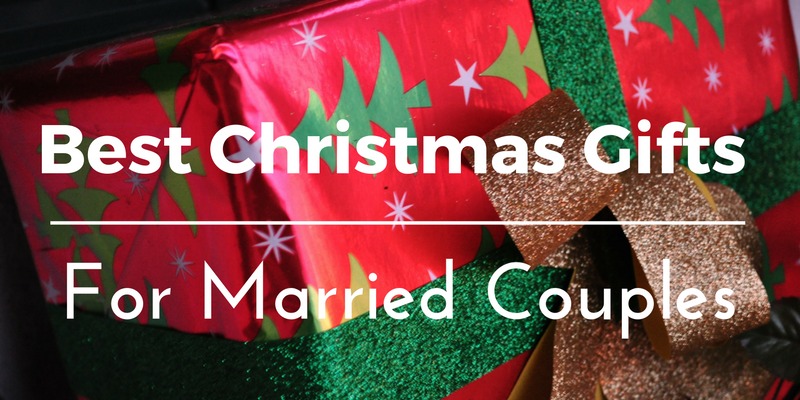 So you decided to save time and money by purchasing the best Christmas gifts for married couples. But you've encountered a problem: how do you buy one present for two people?
Don't worry.
We've done a lot of research and made a comprehensive list of great Christmas gifts for married couples. So even if you don't know what to get the married couple for Christmas, you will find something special from this list.
In fact, you can give these gifts to married couples all year round, not just Christmas.
Click here if you are looking specifically for wedding gifts for newlyweds.
And here for sex toys. 😉
Top 39 best Christmas gifts for married couples
1. Questions for Couples: 469 Thought-Provoking Conversation Starters for Connecting, Building Trust, and Rekindling Intimacy
These days, life moves pretty fast. Chances are, that couple could use some help carving out time to talk – really talk – in a while.
Whether they are newly married or have weathered more than a few storms, this pocket-sized book of questions is a great way to help them go deeper than, "Hi honey, how was your day?"

2. Luxor Linens – Terry Cloth Bathrobes – 100% Egyptian Cotton His & Her Bathrobe Set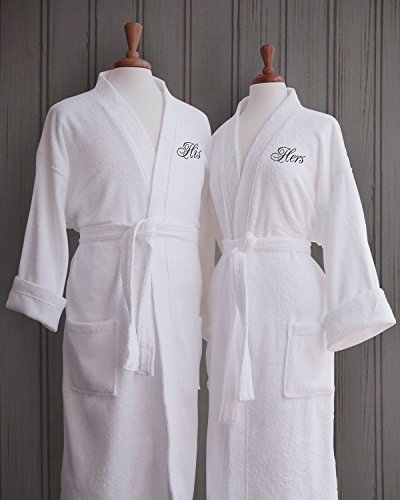 No reason to get dressed too quickly, right?
You can help your married friends relax in comfort with these soft, cotton bathrobes. They can be custom monogrammed, and they're machine washable!

3. Our Bucket List Adventures: A Journal for Couples
As you know, accomplishing a bucket list goal is a priceless experience.
Your favorite married couple will be able to create, accomplish, and journal their bucket list adventures (together) with this fun bucket list journal.

4. Willow & Everett Teapot Kettle with Warmer
A cup of tea and a cozy conversation brings warmth to the coldest day.
This tea set comes with everything required to enjoy a quiet cup together. This gift is perfect for couples who enjoy a hot cup of tea together.
Add some herbal teas and they will be all set.

5. Mr. and Mrs. Shirts for Couples Honeymoon Mr. T-Shirt Set
If you are looking for a pair of matching shirts for the couple, this Mr., and the Mrs. t-shirt below will make a great Christmas gift set for them.

6. Mr. and Mrs. Shirts for Couples Honeymoon Mrs. T-Shirt Set
The perfect Mrs. t-shirt for her to match with the Mr. t-shirt above.

7. Our Love Story Journal: 138 Questions and Prompts for Couples to Complete Together
This beuatiful love story journal is the perfect gift for married couples to capture their unique love story together.
More importantly, they can share it with their children, friends, family, and future generations.

8. For the Rest of Our Lives Couples Coffee Mug His Hers Set of 2 Mugs
One mug says, "Let's have coffee together…" The other mug finishes the sentence, "…for the rest of our lives."
Your coffee-drinking friends will love this sweet and sentimental gift reminding them to cherish those unhurried moments together.

9. Quizzes for Couples: Fun Questions to Complete Together and Strengthen Your Relationship
Bring fun and laughter to your favorite couple's marriage by gifting them this Quizzes for Couples book.
It will help them discover new things about each other, connect, and strengthen their relationship.

10. Latice
There's nothing like a little competition to spark family fun. Latice is a board game for 2 to 4 players with simple rules but surprisingly complex strategies.
This Christmas gift for couples will encourage your married friends to take time out and play together or entertain when they have company over.
Click here to discover more board, dice, and card games for couples.
What couple doesn't need a good mattress? There are so many out there today it is hard to know which one to choose for your marriage bed.
Comfort, price, and durability all come into play when choosing a mattress to invest in for your nights of matrimonious snoring… We mean bliss!
We've personally tried out the Nectar mattress and have vowed to never go back to regular mattresses again. The mattress is not too firm and not too soft, it's Goldilocks heaven!
Even better, It stays cool and doesn't overheat you like most memory foam mattresses. To top it all off, there are no worries of off-gassing.
The Nectar mattress is sure to help the happy couple get a good night's rest no matter what keeps them up late. 😉
Click here to buy a NECTAR Mattress for the couple today!
12. Matching Indoor Accent Rug Doormats
Cute, playful, and just right for the couple with a great sense of humor, these doormats are a sweet reminder to laugh together and find the humor in the every day things.

13. Hotel Luxury Bed Sheets Set- 1800 Series Platinum Collection-Deep Pocket
Yes, the couple who receives hotel luxury bed sheets for Christmas will be reminded of their honeymoon. And yes, they will thank you for it!
These microfiber sheets come in a smoky, sensuous gray; sheet sets are available in a variety of sizes and colors.
14. Birds on a Branch personalized cutting board
Simply beautiful. This fully functional cutting board made from the wood of your choice is engraved with the silhouette of two birds resting in a leafy tree and engraved with the couple's names and wedding date.
This cutting board can be decorative and functional. Your married friends will love and use it all the time.
15. Kisses 4 Us – A Box of Fun, Flirty, Romantic Kisses for Making Kissing Fun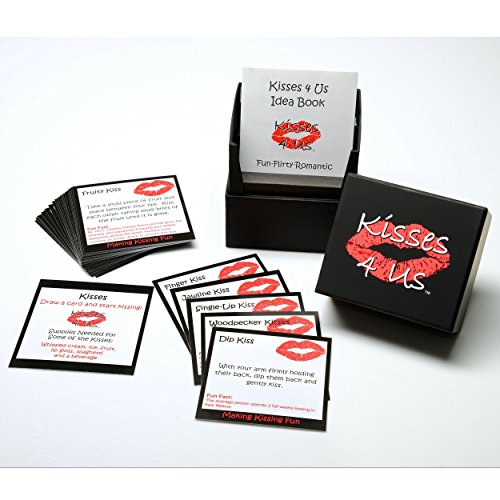 With lots of creative ideas (and only a few special supplies needed), this gift will keep that fire going for that special couple, whether they've been married 2 years or 20! Who wouldn't want an excuse to spend time kissing their spouse?

16. Vina 5 Pcs/set Deluxe Wine Accessory Gift Set
We've already said it, but it bears repeating: wine = relaxation.
This gift provides all the tools required to open and enjoy a bottle of wine together, packaged in an attractive bottle-shaped case.
17. Legit Camping – Double Hammock
Do your married friends love to camp? Hike? Spend time outdoors? This parachute hammock is lightweight, portable, and strong enough to hold them both.
Plus there are loads of colors to choose from. Give them the gift of a nap in the fresh air.

18. Wedding and Anniversary Gift by Unconditional Rosie – Set of Two Matching Stainless Steel Flasks
This thermos set tells it like it is.
Mr. Right and Mrs. Always Right will appreciate the stainless steel and BPA-free construction, and the flasks are perfect for both hot and cold drinks.
19. Set of 2 Multi Color Modern Upholstered Molded Armchair
This set of two chairs in an adorable patchwork pattern will make a classy and comfortable addition to any couple's home.
These chairs have a bit higher price point, but they are sturdy, stylish, and so sophisticated! Solid colors and wooden legs are also available; some assembly is required.

20. Lowe's Gift Card
Because "never stop improving" means there's always more work to do!
Trust us, they'll have a million ideas about how to spend a gift card to the home improvement warehouse.

21. Advanced Mixology 16-Ounce Set of 2 Moscow Mule Copper Mugs
Good luck buying these mugs and not accidentally "losing" them till after the holidays (so you'll just have to keep them for yourself).
Go ahead and buy two sets while you're at it. Save yourself the guilt.
22. Our Gratitude Journal: 52 Weeks of Love, Mindfulness, and Appreciation for Couples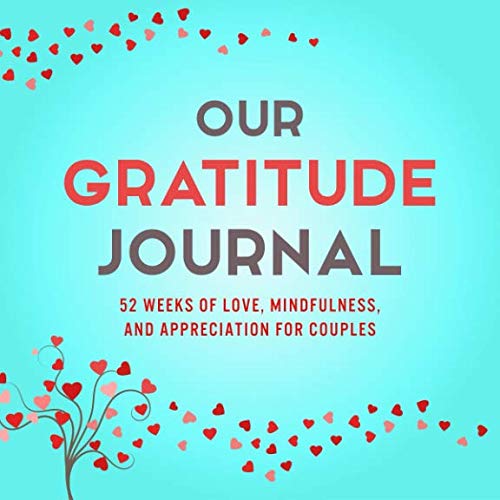 Want to help the couples start a weekly gratitude activity together?
If so, then get this gratitude journal as your Christmas gift for the couple.

23. MuralMax – Personalized Family Tree & Lovebirds, Stretched Canvas Wall Art
Featuring two birds sheltering in a tree alongside a poetic description of true love, this decorative piece celebrates the commitment and love evident in the shared life of a married couple.
The canvas can be ordered in a variety of colors and sizes to complement any decor.
24. Redevino Luxury Wine Aerator Decanter Set
Few things spark romance like red wine, but if the wine is going to work its magic, it has to breathe.
With this gorgeous decanter set you can pour and aerate your wine with only one hand, so you never have to let go of the good wine you love.
25. Funny Wife Shirt With Sayings Wife Best Friend Lover Gift T-Shirt
Get the lovely couple, your married children or siblings a pair of sentimental, yet adorable t-shirts. The husband's version for husbands to wear is next on this gift list.
Also available in multiple colors.
26. Funny Husband Hubby Gift Shirt With Saying Best Friend Lover T-Shirt
Similar to the wife t-shirt above, but for husbands to wear.
Also available in multiple colors.
Click here to see more husband and wife shirts for couples.
27. Tantric Massage For Beginners: Discover The Best Essential Tantric Massage And Tantric Love Making Techniques
Okay, so sometimes books can be boring, but something tells me this one won't go unread on the nightstand.
The title says it all, does it not? A great gift idea for newlyweds or for marriage veterans. Who couldn't use something to help spice things up?
If you're not sure your friends are ready for a devoted study of tantric massage, try giving them massage oils instead.
Made with pure lavender, pure jojoba, and almond oils, these aromatic oils are a natural way for a married couple to build connection and intimacy.
29. Uno's Gift Card
A gift card is a great excuse for a fun date night. A restaurant gift card is a great reason for couples to get out of the house and enjoy some quality time together.

30. Regal Entertainment Gift Card
See above! What date night is complete without dinner and a movie? A gift card or voucher to the movies gives your friends a fun way to escape together.

31. King and Queen Beer/Wine Glasses
Who doesn't want to relax with a drink at the end of the day? Now they can feel like royalty while they sip.

32. We Match! Matching Christmas Pajamas PJs Set
A matching gift like this Christmas pajama set means the couple will celebrate Christmas in style; from waking up to going to sleep. This would be a great gift for the fun loving couple.
No need to think too hard on this one. Tis always the season for coffee. Whether they are on the go, or have the time to sit and enjoy a coffee date, you can not go wrong with this gift card.

34. Ultrathin Leather Romantic Crystals Pair Fashionable Wrist Watches for Couples
Stainless steel and water resistant, these his-and-hers watches are not only functional but also ticking with romance.
The crystals on the watch screen form one dazzling heart, and when placed side by side the watches spell out the word "love" – perfect for the couple.
35. Grow 5 Spectacular Vegetables with Nature's Blossom Grow Kit
For the health conscious couplewith a green thumb. This organic gardening kit is a great way to help the unique couple grow something special right in their own kitchen.
36. VonShef – 4 Person Blue Tartan Picnic Backpack
A picnic backpack is basically the coolest idea ever.
With service for four, cheese knife & cutting board, and detachable wine cooler included, your married friends only need to add food, friends, and scenery for a perfect outdoor date.

37. His & Hers Matching Set Titanium Stainless Steel Couple Pendant Necklace Korean Love Style in a Gift Box (One Pair)
These interlocking ring necklaces will give each spouse a precious reminder of the other when they are apart.
The rings themselves are a symbol of the unbroken nature of love; the two rings interlocked are a precious picture of each spouse's inseparable connection with the other.

38. Breville JE98XL Juice Fountain Plus 850-Watt Juice Extractor
What married couple couldn't stand to get a little healthier?
Inspire them to do it together with this juicer that makes 8 ounces of juice from delicious fruits and vegetables in 30 seconds flat! This machine is easy to use and great for the couples who are on the go.
39. AmorWing Yin Yang Labradorite and Black Agate Gemstone His and Her's Couple Bracelets
These complementary gemstone bracelets are trendy and romantic.
Each is beautiful on its own, but together they create a symbol reminding them of how each partner is the other's perfect match.
40. GermGuardian AC4825, 3-in-1 Air Cleaning System
The truth is the air in our homes are not as clean as we would like to think.
Help your married friends clean their collective air with this household air filter. An especially good idea for friends with pets!
Best Do It Yourself (DIY) Christmas gift ideas for married couples.
You can save money on Christmas gifts by investing a little time and a lot of heart. Below are a few DIY Christmas gift ideas for couples. Your favorite married couples who have everything will love them too.
1. A coupon book.
Make a coupon book filled with projects you can help your friends do throughout the year: painting a room of their house, cleaning out their attic, or a week's worth of dog-walking.
If your friends have kids, don't forget the one thing on every parent's Christmas list: FREE BABYSITTING. Write or print it all up on cute notecards, and voila!
2. Give your friends an excuse to cuddle up with a tied fleece blanket!
These are super-easy, and loads of tutorials on the internet can show you how. All you need is 2 yards of fleece fabric, scissors, and a little free time.
3. Tried and true, a photo collage of your friends' favorite moments is always special.
Use an internet site like Shutterfly if most of your pics are digital.
If you have printed photos, buy a good traditional frame from any store, or get creative by arranging the photos on a reclaimed piece of wood and sealing them on with mod podge.
4. How about a gift basket of homemade household necessities?
You can find recipes online for just about anything: laundry detergent, lip balm, bath oil, furniture polish – even mildew remover.
Store it all in cute mason jars and hand over their basket of goodies.
5. What do you do really well? Can you bake? Knit? Write poetry?
Whatever it is, try sharing that talent with your friends! If you are a musician, arrange a performance just for them.
If the married couple loves to spend time outdoors, offer to take them along on your next hike. Your friends will love the little piece of you that comes with their unique Christmas present.
6. A Christmas gift vouchers for couples.
Buy two tickets to their favorite event. It could be tickets to a music concert, a live comedy show, sports game, movies, race, etc.
Then wrap it nicely, and present it to them as your gift.
Final thoughts
So there you have it!
Not only have we taken at least some of the stress out of your Christmas shopping to-dos, we've also made you every married couple's favorite friend. Your married children, friends, kids, and siblings will love them too.
Whether you are buying the Christmas gift for couples who have everything, older couples, or married couples who are young, we hope you found a unique gift from this list.
Some of the gifts are inexpensive and will fit within your budget. Just choose the one(s) your friendly married couple will love best.
Your turn
Which of the unique Christmas gifts for couples will you get for your favorite married couple?
Related:
Best 31 Christmas Gifts for Husbands
Best 25 Christmas Gifts for Wives
41 Christmas Gift Ideas for Newlyweds
Best 13 Matching Hoodies for Couples
Best Card, Dice, and Board Games for Couples
Image via Jldancona1113